A smart solution for your
Automotive Repair Shop
We are a web-based Automotive Repair Shop management solution that helps you to overcome the challenges faced on regular basis like generating estimates, managing workflows, invoicing & handling customer inquiries.
We aim to help your business grow more profitable with our user-friendly & affordable software. So, what are you waiting for?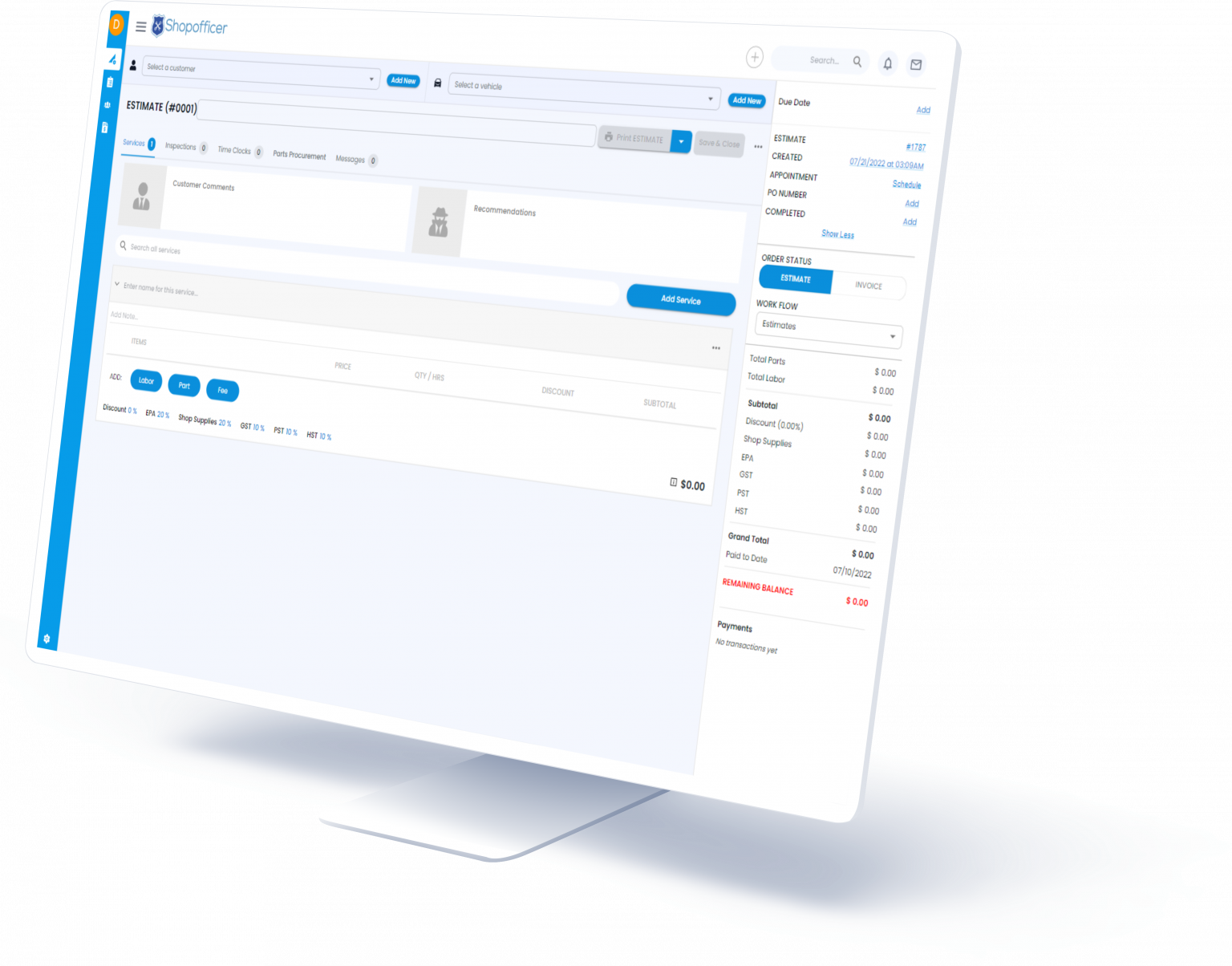 Shop Management Software Features Understand and know your business with our reporting system. Get all the information you need about your shop is one second away. You get to see your shop's profitability report, see what's making you money and what's taking money from you with our sales report. View invoice report, payment report, parts report and much more.
Ordering and tracking parts is made easy with our parts management feature. You can now easily order parts from any of your vendors, lets you manage the core and also lets you returns parts and also track your refund from the vendor. ShopOfficer, got you covered in all areas of your shop.


Run Your Auto Repair Shop with Ease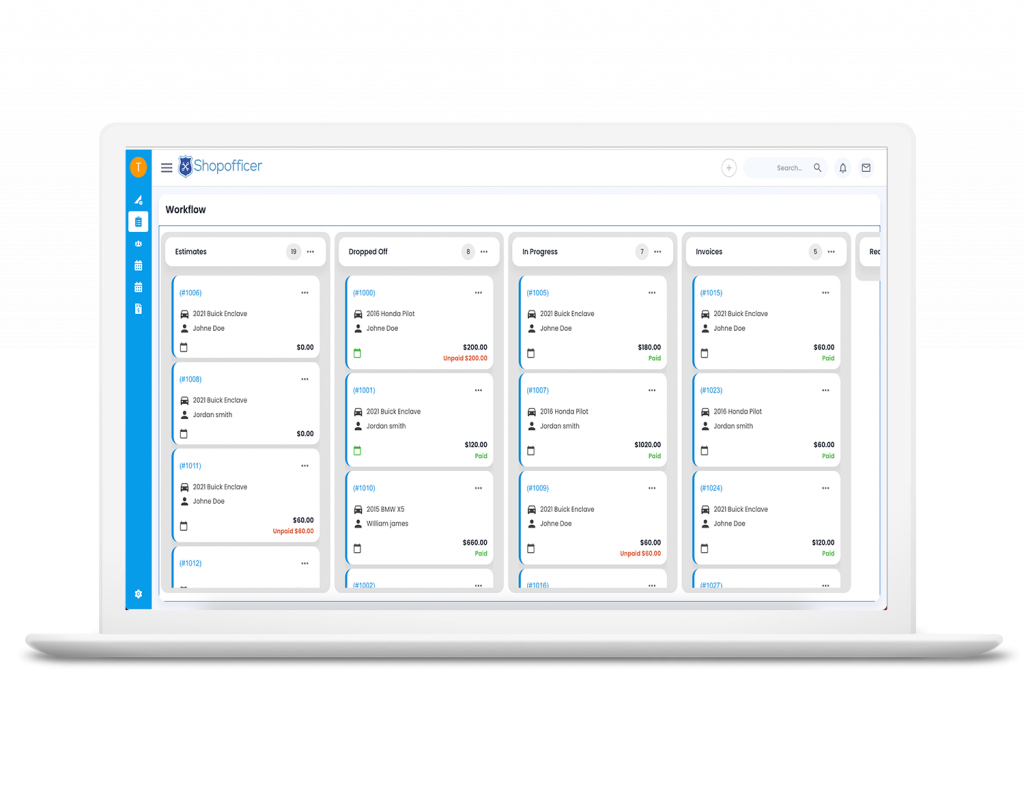 All of your repair shop's operations can be managed through our user-friendly platform. You can run your business safely from anywhere because you can get to it from any computer or phone. 
Assign technicians to jobs

Easily turn estimates to invoices

Track and manage repair orders

Order and manage parts

Maintain inventory
Bird's-Eye View Of Your Shop
ShopOfficer was created to make it simple for shop owners to understand where and how to expand their business.
Review earnings by technician, parts, job, vehicle, and more.

Cost review for jobs, parts, technicians, and vehicles.

Examine the upselling potential in particular with our digital inspection.

Gain insight with detailed reporting feature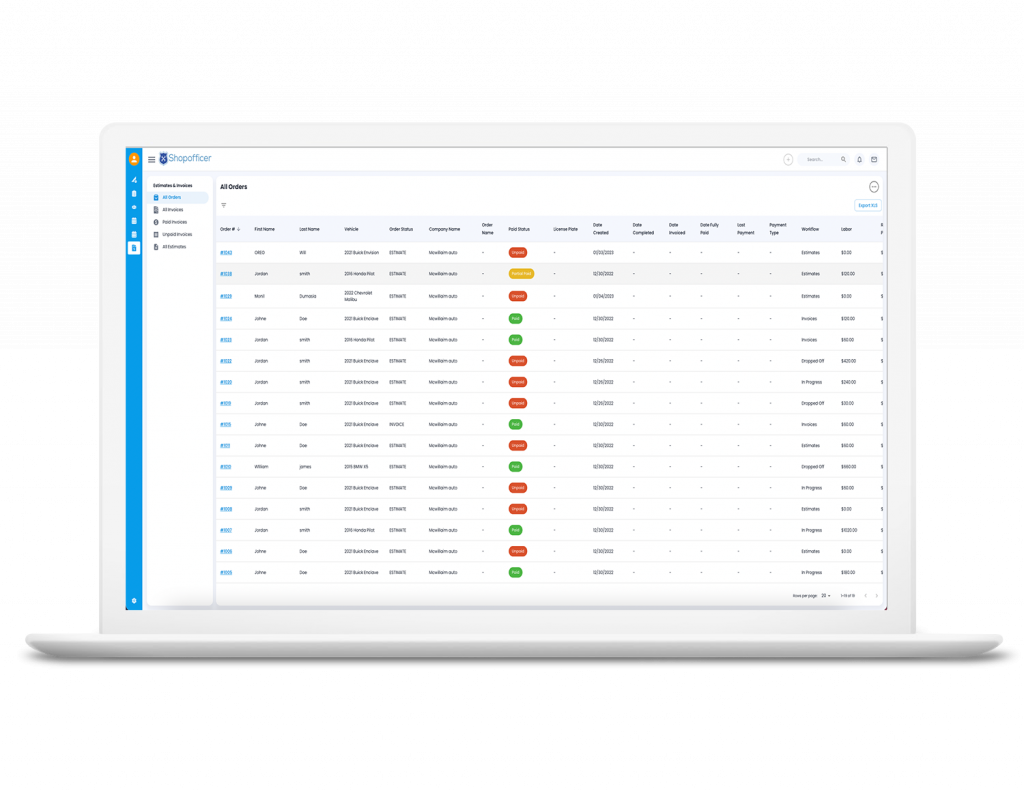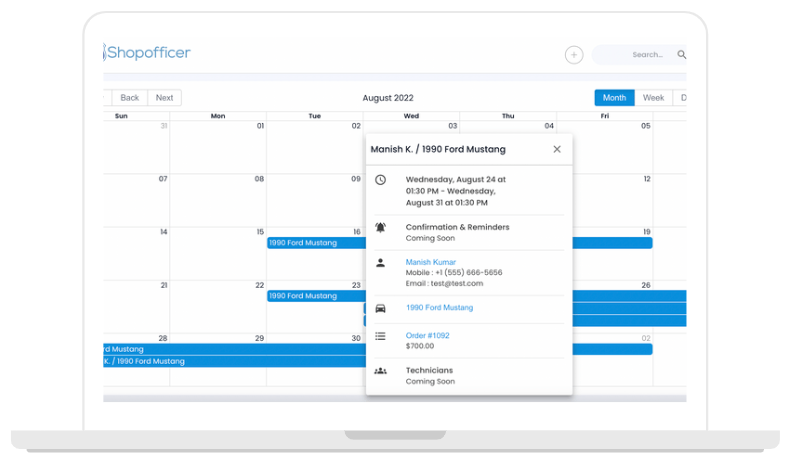 Streamline Appointment Scheduling
Feel like you and your shop team can't catch your breath? Don't worry! With Shop Officer's smart appointment you can plan, book & manage all the upcoming appointments days, weeks, and months ahead.
Keep Your Customers Close By
Are you finding ways to retain your customers? Don't worry! With Shop Officer, you can build lasting relationships by maintaining records about your customers and locating their vehicle information, quotes, and services offered with our search feature.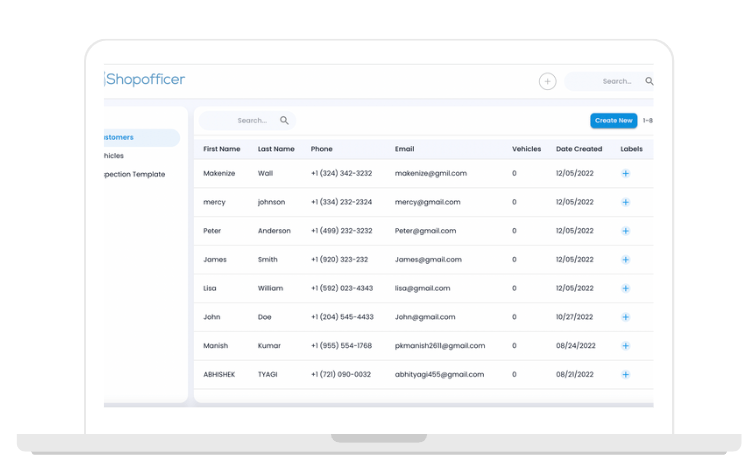 We make running your shop easy

Don't fell trapped with your old, outed and expensive shop management system because you're worried about your customer and shop data. We'll transfer all your old data from any provider to our software.

We are here to support you 24/7, so you can focus on running your business.