Auto Repair Reporting Software
Unlock the potential of your auto repair business with our advanced reporting software
We have state-of-the-art reporting software that can help your auto repair shop reach its full potential. With the information and analytics made available by our software, you will have a bird's-eye view of your company's operations. It's simple to monitor KPIs like inventory on hand, money spent, money received, happy customers, and employee productivity, all of which contribute to your ability to make smart business decisions and accelerate growth.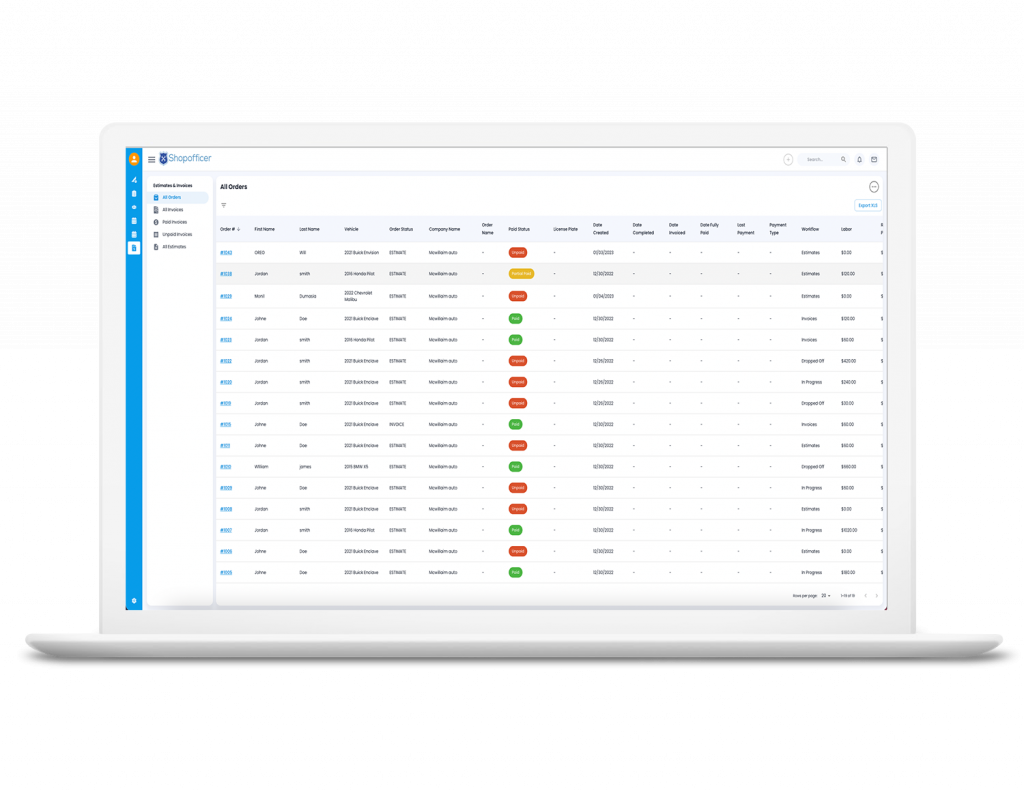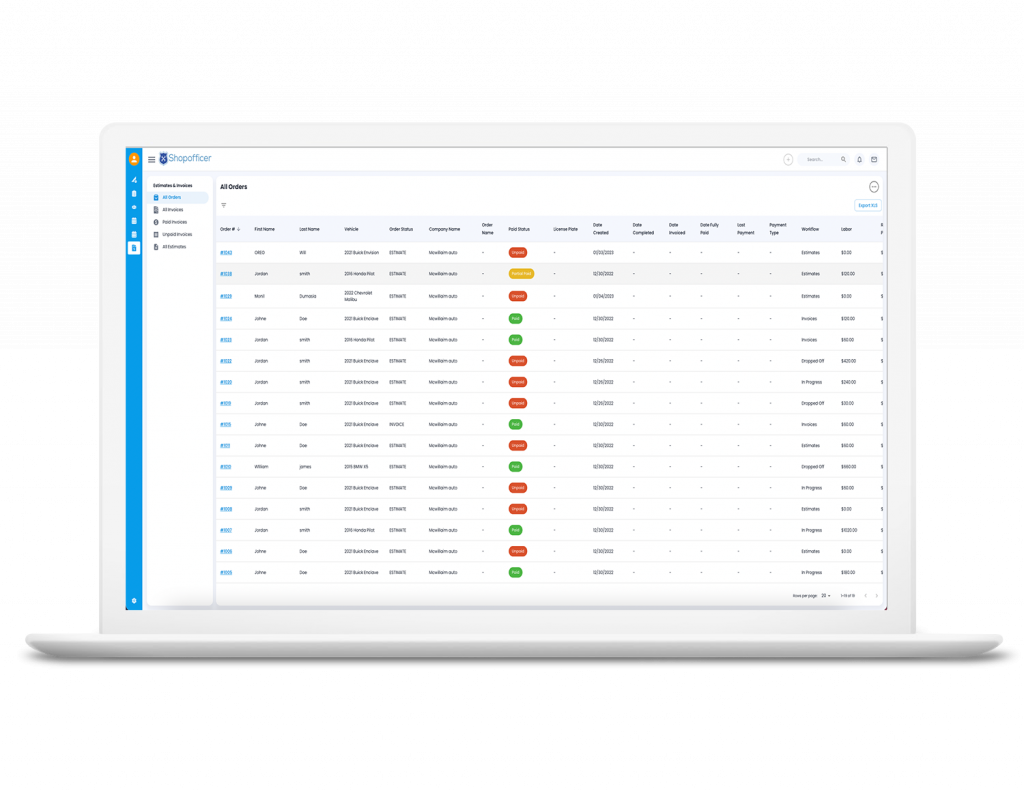 Auto Repair Reporting Software
All reports on your fingertips
You can easily keep track of key metrics like inventory levels, expenses, payments, customer satisfaction, and employee performance. This lets you make smart decisions and grow your business.
Know the total number of estimates created as well as the total number of estimates converted into invoices.
Look at both the payments you've received and the payments your customers still owe you. This will give you a full picture of your finances.
Now you can track every single part that enters and exits your business with the help of detailed reports. Learn where you can get cheap parts and more.