Auto Repair scheduling software
Take control of your schedule and streamline your appointment process
You can efficiently schedule appointments for auto repairs by using our advanced scheduling feature. By making it easier to schedule and keep appointments, our program will help your company operate more effectively.
Our user-friendly interface makes it simple and quick for you to view your upcoming appointments, schedule new appointments, and reschedule existing appointments all from one place. As a result, you won't have to waste time manually setting up appointments or stressing over double bookings, allowing you to focus on managing your business.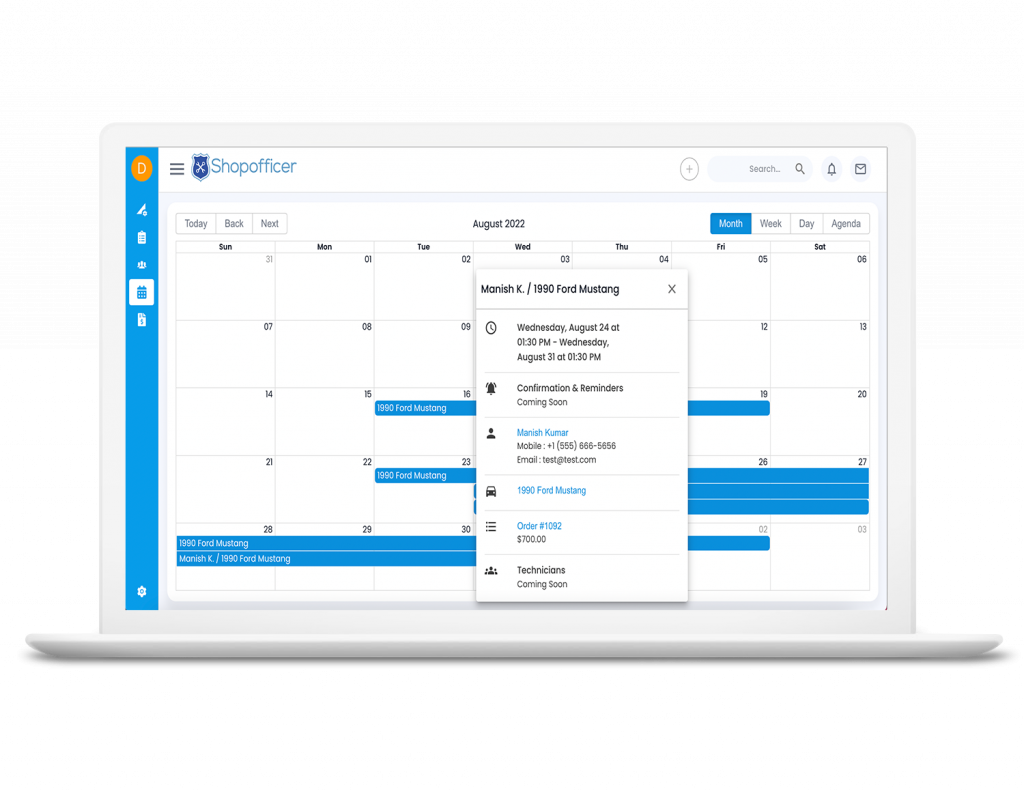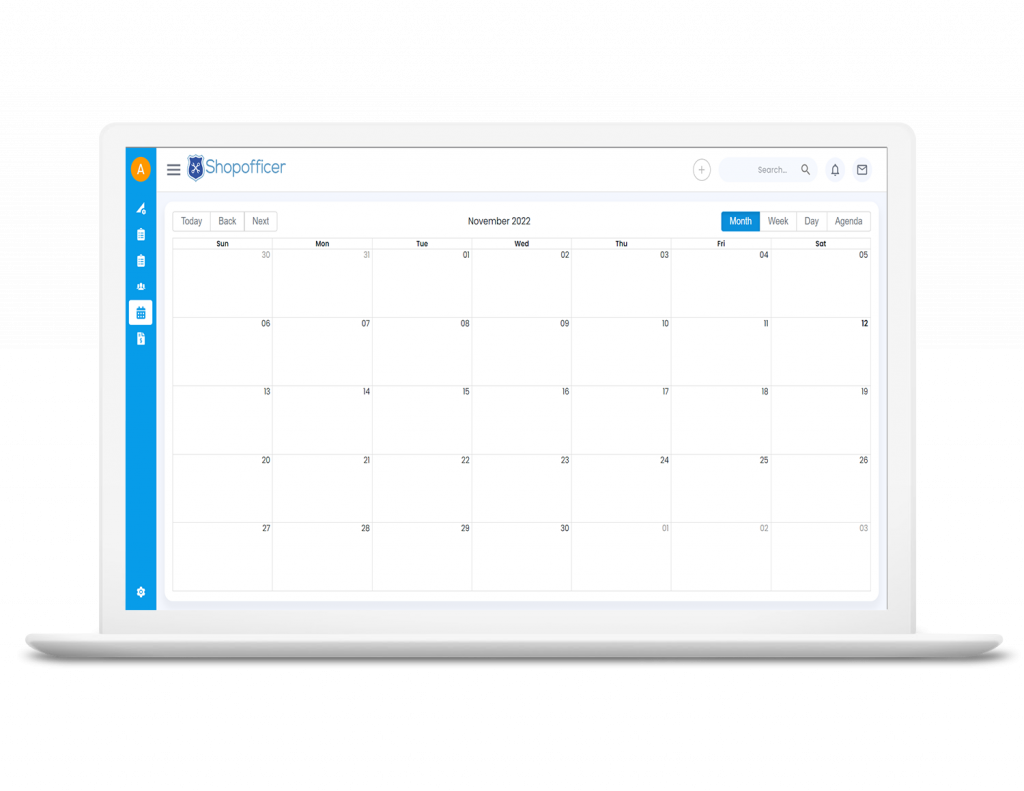 Auto Repair scheduling software
You can easily make new appointments, change existing ones, and view all of the upcoming ones thanks to the simplicity of our appointment scheduling system.
No More Missed Appointments
Having a bird's-eye view of your calendar allows you to remind customers so they don't forget their appointment, which will boost your revenue.
Did you know that most auto repair shops tend to forget some customers' appointments and to forget to order the parts they need to fix customers' vehicles when they lack scheduling software? You don't have to worry about that with our powerful scheduling software.