Auto repair workflow software
Take control of your auto repair business with our powerful workflow feature
Simplify your auto repair operations with our advanced workflow feature. Our software streamlines the repair process, allowing you to easily manage and track every step from estimates to invoicing. Our user-friendly interface makes it easy to assign tasks, set reminders, and monitor progress, ensuring that nothing is overlooked.
With real-time status updates and automated notifications, our workflow feature keeps your customers informed and in the loop throughout the entire repair process. This not only improves their experience but also helps to build trust and loyalty in your business. Upgrade your repair process and take control of your business with our powerful workflow feature.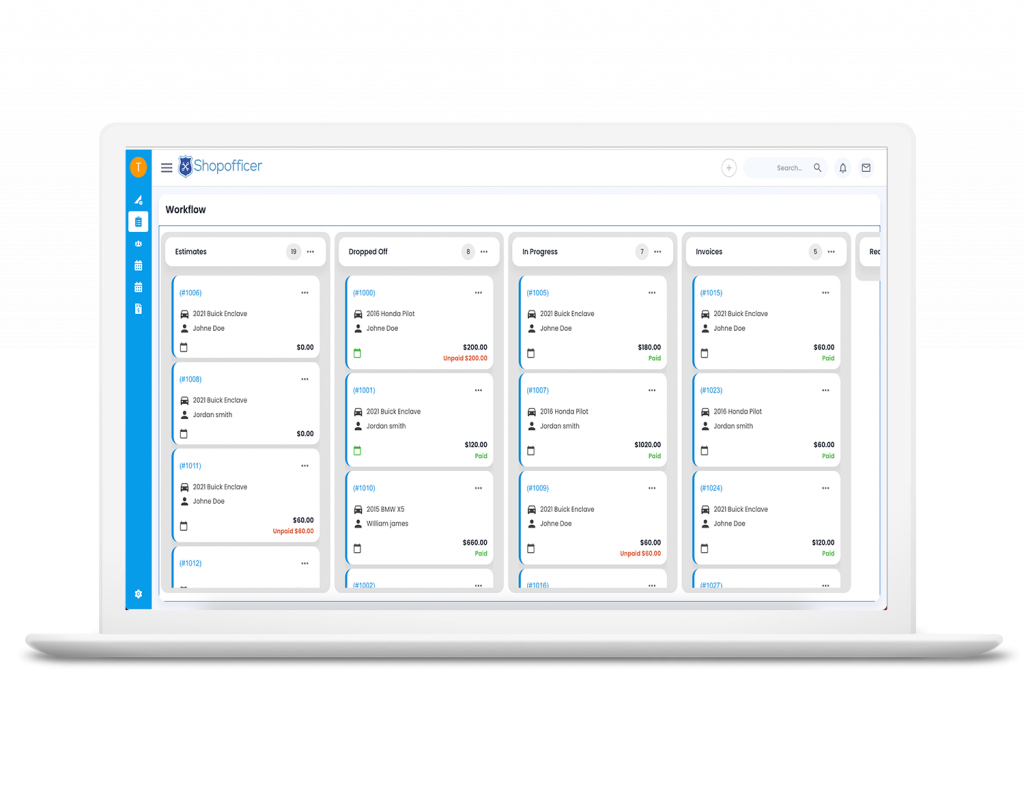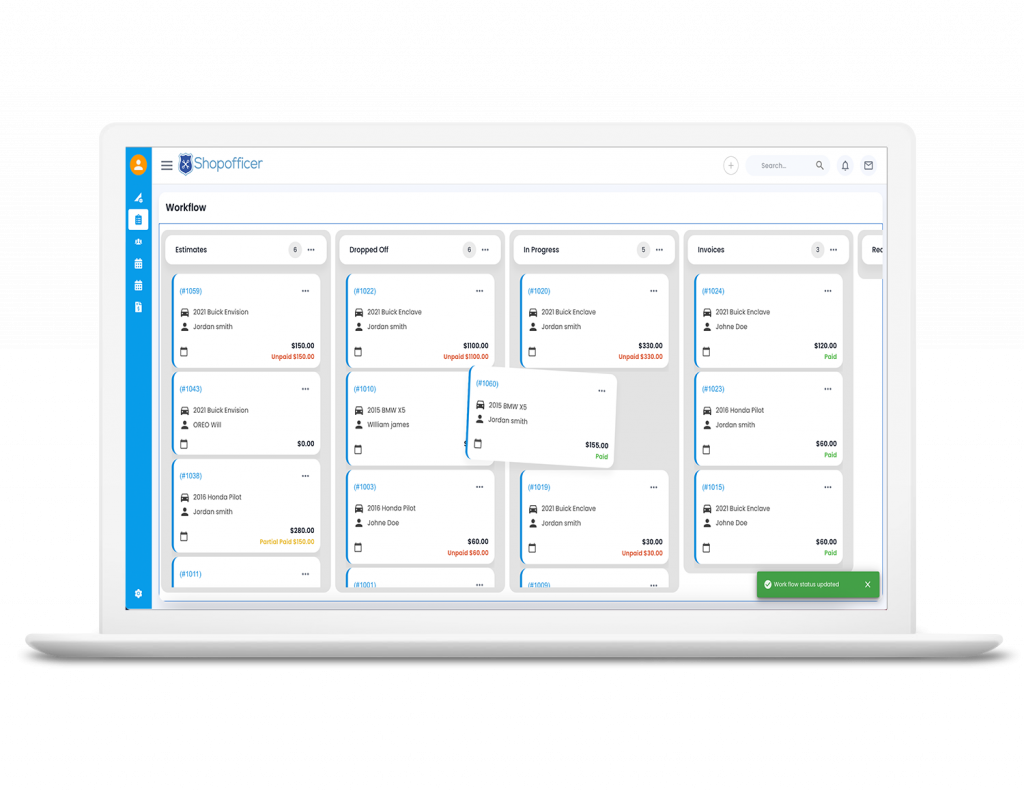 Auto repair workflow software
Get a bird's-eye view of your shop
View all the repair orders and the statues in one window. View payments, assign technicians, view information, customer information, appointments, and much more.
Keep your customers in the loop with real-time status updates and automated notifications. This keeps them informed and allows you to build trust and loyalty.
Drag-And-Drop Functionality
Drag and drop each job from estimate, dropoff, in progress, invoice, and ready-to-pick up status with ease.