Auto repair payment software
Simplify the payment process for your auto repair business with our advanced payment feature
Our state-of-the-art payment system will streamline the customer payment process at your auto repair shop. Because of the intuitive nature of our software, both you and your customers will have an easier time processing and following up on payments.
We keep tabs on payments made via credit card, debit card, and direct bank transfer in our payment tracking system. It also works in tandem with the invoicing system, letting you keep all your payment information in one place. Keeping tabs on customers' payment records in software allows you to spot problems and trends before they become serious.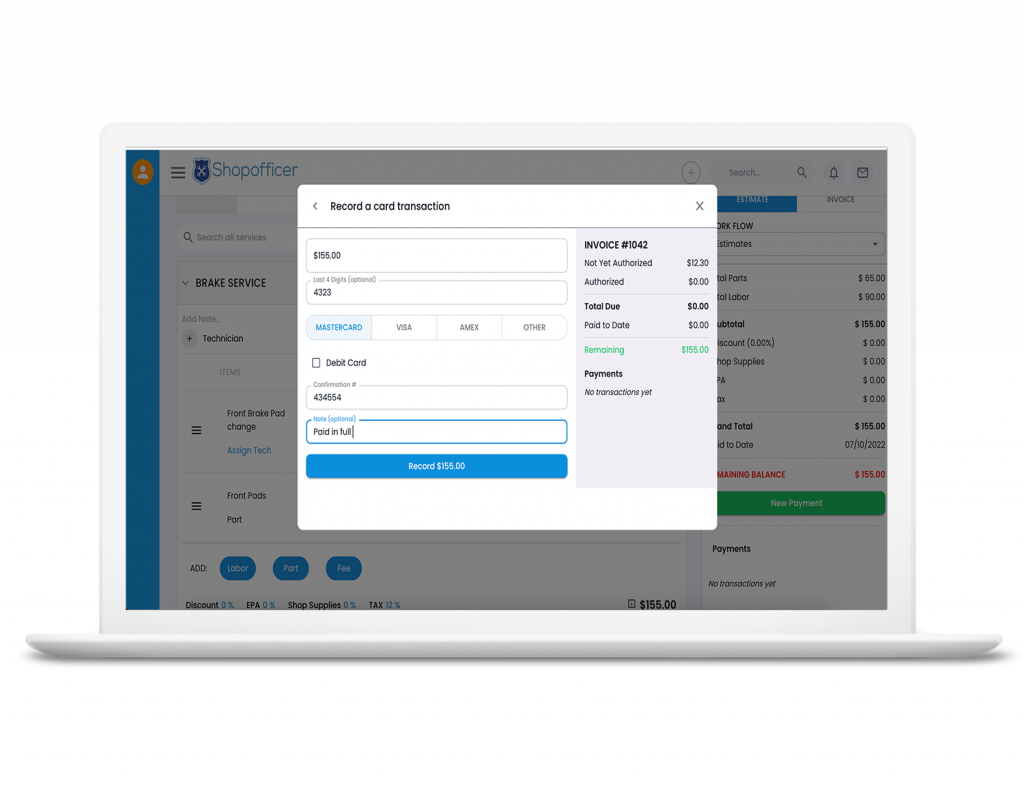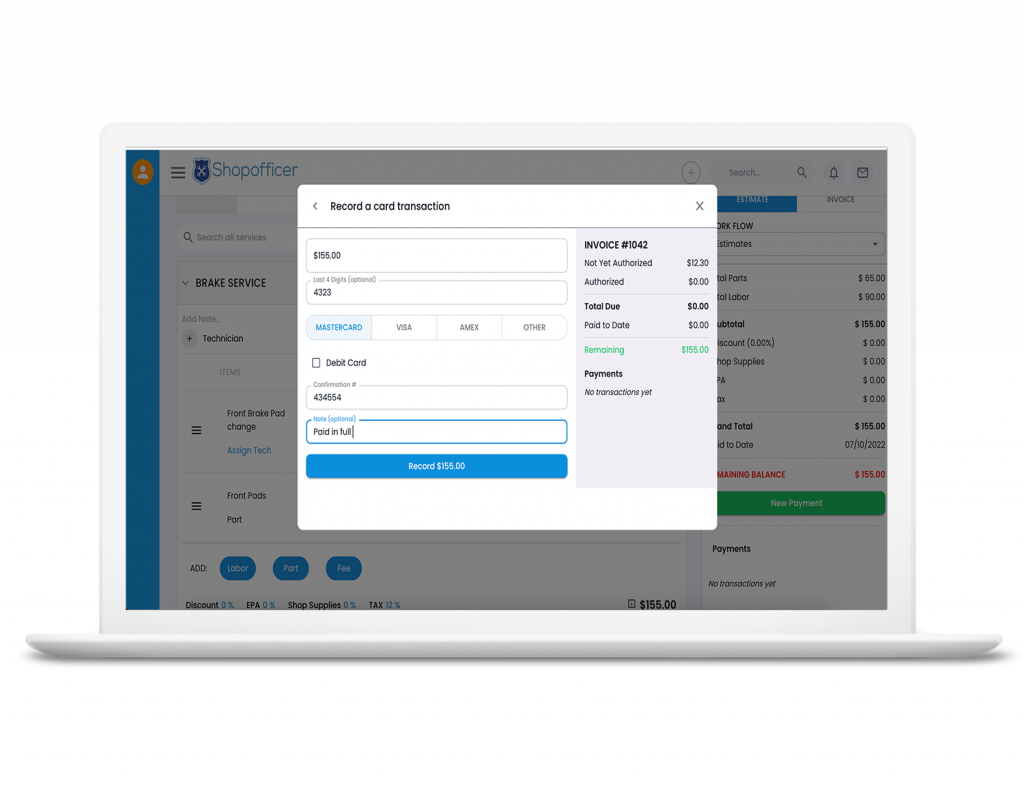 Auto repair payment software
Keeping tabs on your payments
Our software allows you to easily track and manage payments from your customers, giving you a clear picture of your financials in real-time. Record payments made with cash, credit card, debt card, digital transfer, and cheques, among other methods.
Don't bother with a calculator; our software will automatically determine the outstanding balance and whether or not the customer has overpaid. Your calculations will always be accurate when using our program.
All payments recorded in the software are stored and always at your fingertips in case you need them to reconcile your books or anything else. Search payment history by repair order, invoice number, customer name, and vehicle name.
Integrated Payment with Invoice
When a customer makes a payment, our software automatically updates the invoice status, making it easy to track payments, reconcile your account, and identify any outstanding balances.
Upgrade your payment tracking process and take control of your business with our advanced auto repair payment tracker feature.
Interested in Auto Repair
Payment Software?