Auto Repair Employee Management SOFTWARE
Managing Your Team Is Now Easy with ShopOfficer
It can be stressful to manage a team, and it can be challenging to ensure that everyone has a daily to-do list and completes it efficiently. With the help of our state-of-the-art employee management feature, you can now complete all those tasks quickly.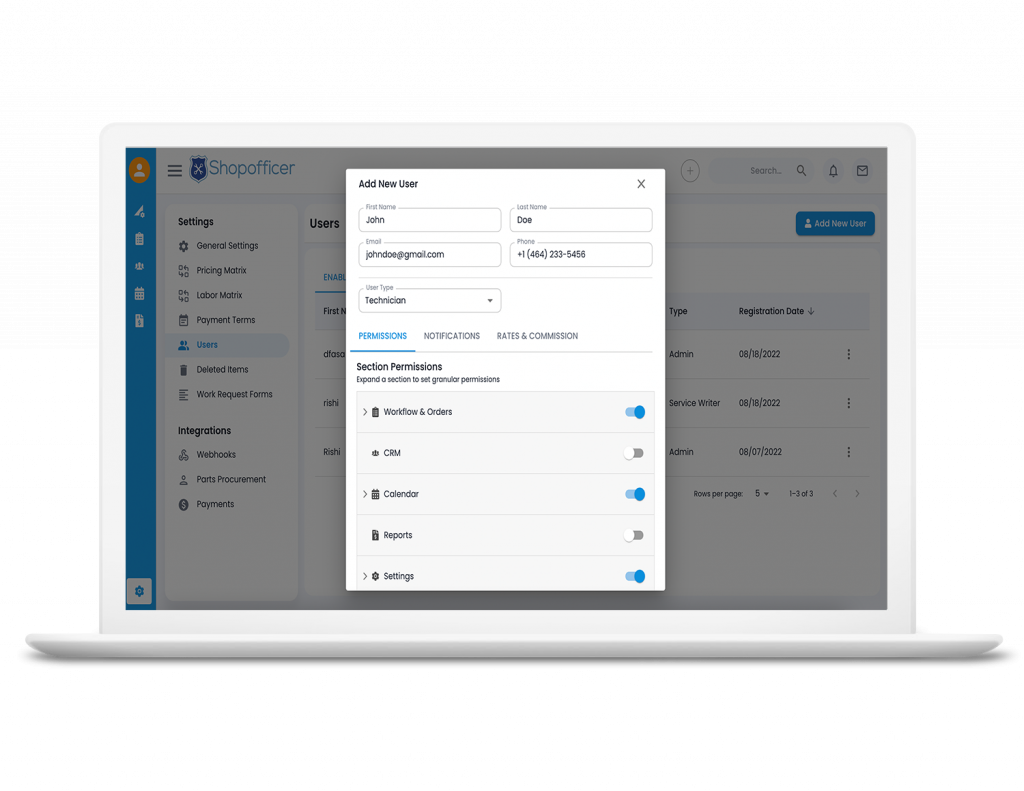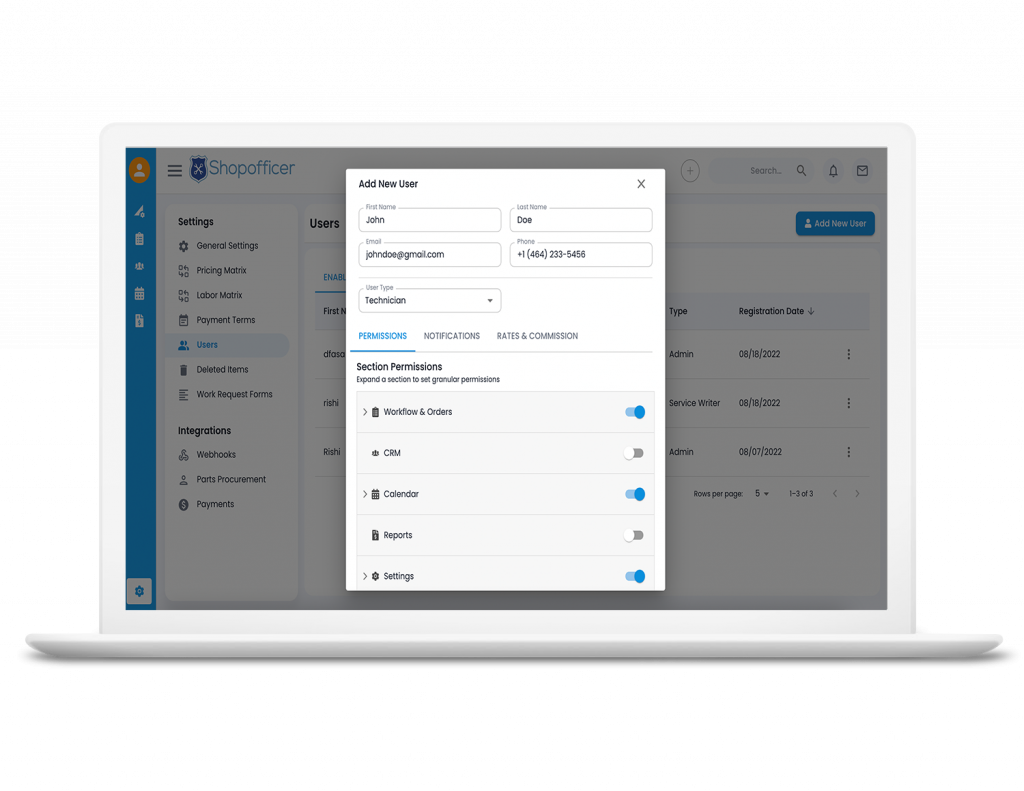 Auto Repair Employee Management SOFTWARE
Empower Your Team to Succeed
Each of your employees, from service writers to technicians to administrators, can have their own login.
Your technicians can now be given tasks so they are aware of the specific vehicle they are working on and the services that need to be performed. 
Each employee's access to the software can be restricted so they can only see and do what they need to.
Track Technician' Efficiency
You can now see a thorough report on the technician's performance efficiency thanks to the technician's to-do list.