5 Auto Repair Marketing Strategies to Bring in More Customers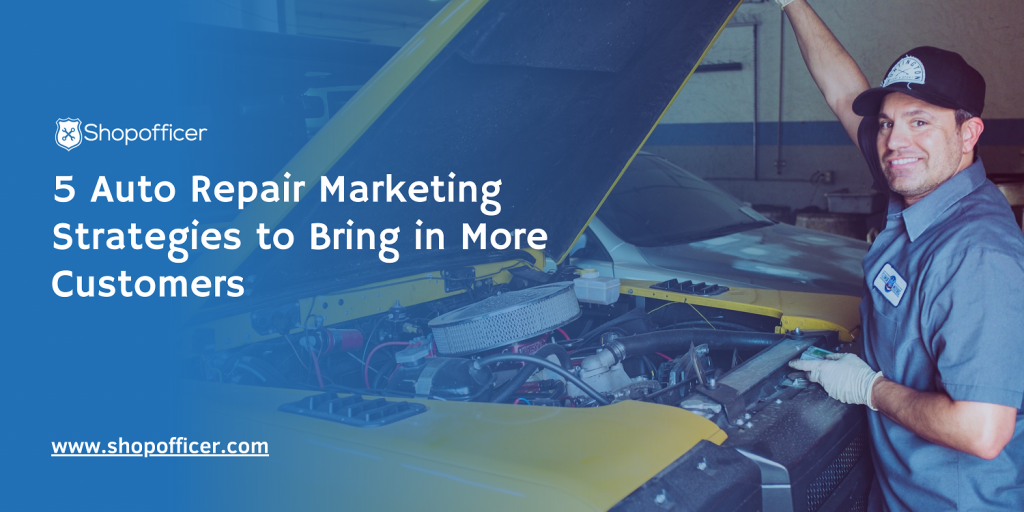 Every community needs auto repair shops because they offer crucial services that keep cars running efficiently. With so many options available to customers, it's crucial for auto repair businesses to have a strong marketing plan in place in order to draw in new clients and differentiate themselves from the competition. Here are a few successful marketing tactics to take into account:
Create a strong online presence for your business: In the current digital era, having a website and social media accounts is crucial. Your website should be easy to use and contain details about your offerings, costs, and contact details. You can interact with clients and promote your work on social media sites like Facebook and Instagram. To appear higher in search results when customers are looking for auto repair services in your area, make sure to optimize your website for search engines.

Offer specials and discounts: Everyone loves a good deal, so consider offering specials or discounts to attract new customers. This could be a deal for a number of services or a discount on one particular service. Make sure to promote these deals on your website, social media, and local directories. As a way to promote repeat business, you can also think about providing a discount to new customers or referrals from existing clients.

Use email marketing: Email marketing is a powerful tool for connecting with both current and potential clients. Your email list can receive newsletters, marketing offers, and updates about your company. Prior to sending emails, make sure to get your subscribers' consent and abide by all spam regulations. To further tailor your marketing efforts, you can divide your email list into groups according to the interests or earlier purchases of your customers.

Use search engine optimization (SEO) to your advantage. SEO involves optimizing your website and online content to appear higher in search results. Through search engines like Google, you can increase your visibility and draw in more customers by using keywords associated with your industry and location. To draw clients in your neighborhood, you can also employ local SEO strategies, such as claiming your Google My Business listing and registering with online directories.

Participate in community activities: Creating ties with your neighborhood can help you draw in more clients. Think about supporting a neighborhood sports team, offering your time at neighborhood events, or collaborating with other nearby companies. This not only promotes goodwill but also broadens people's knowledge of your company. To network with other business owners and perhaps attract new clients, you can also join regional business associations or chambers of commerce. 
Along with these tactics, it's crucial to consistently deliver top-notch customer service and high-caliber work. Having satisfied customers who will recommend your company to others is a powerful marketing strategy, so go above and beyond for them.
In order to grow their business and draw in new clients, auto repair shops must implement a comprehensive marketing strategy. You can effectively market your auto repair shop and draw in more clients by creating a strong online presence, providing specials and discounts, using email marketing, utilizing SEO, and getting involved in the neighborhood.